Van gogh – Two people in the foreground, the way they are painted blends them in with the background and they become part of the landscape.
Turner –  People become part of the landscape, lost in the landscape rather than standing out.
I love this idea because it represents perfectly how I felt in multiple scenarios on my travels where I felt as though I was part of the environment; that I could just stay there and not move and still didn't feel out of place.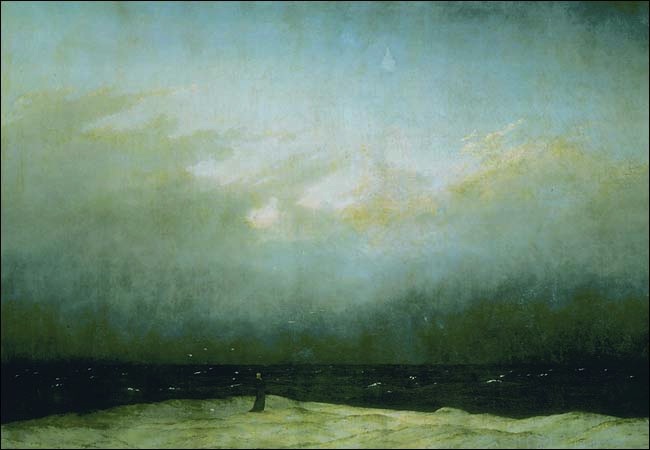 Friedrich – Monk by the sea: Figure blends into the background – links in with the same ideas as in Turners paintings